Update as of 24th of September 2020: The 10km participation will be lifted on the 26th of September. Please see the most recent news post for more information.
In response to the latest NSW Health Advice for Sport and Recreation, Gymnastics NSW will be implementing a new 10km participation boundary for club members. This means that Trampoline and Tumbling athletes must now live within 10km of the Youth Club in order to continue to participate in our program. This change will come into effect from the 28th of August 2020. Please note this restriction does not apply to school classes or students in our Karate Program.
If you live outside the boundary and do not have another Gymnastics NSW club with a Trampoline and Tumbling program in your area, you will still be eligible to attend our club under the specialised training rule. As we are the only Trampoline and Tumbling program in the South East region, none of our members will be effected at this stage. This may change if the NSW situation worsens.
Click here to read the Gymnastics NSW statement.
If you have any questions or are unsure about your eligibility, please contact Trampoline Head Coach Robert Bull on (02) 9522 0484.
Click the image below to view an interactive map of the 10km boundary around the Youth Club.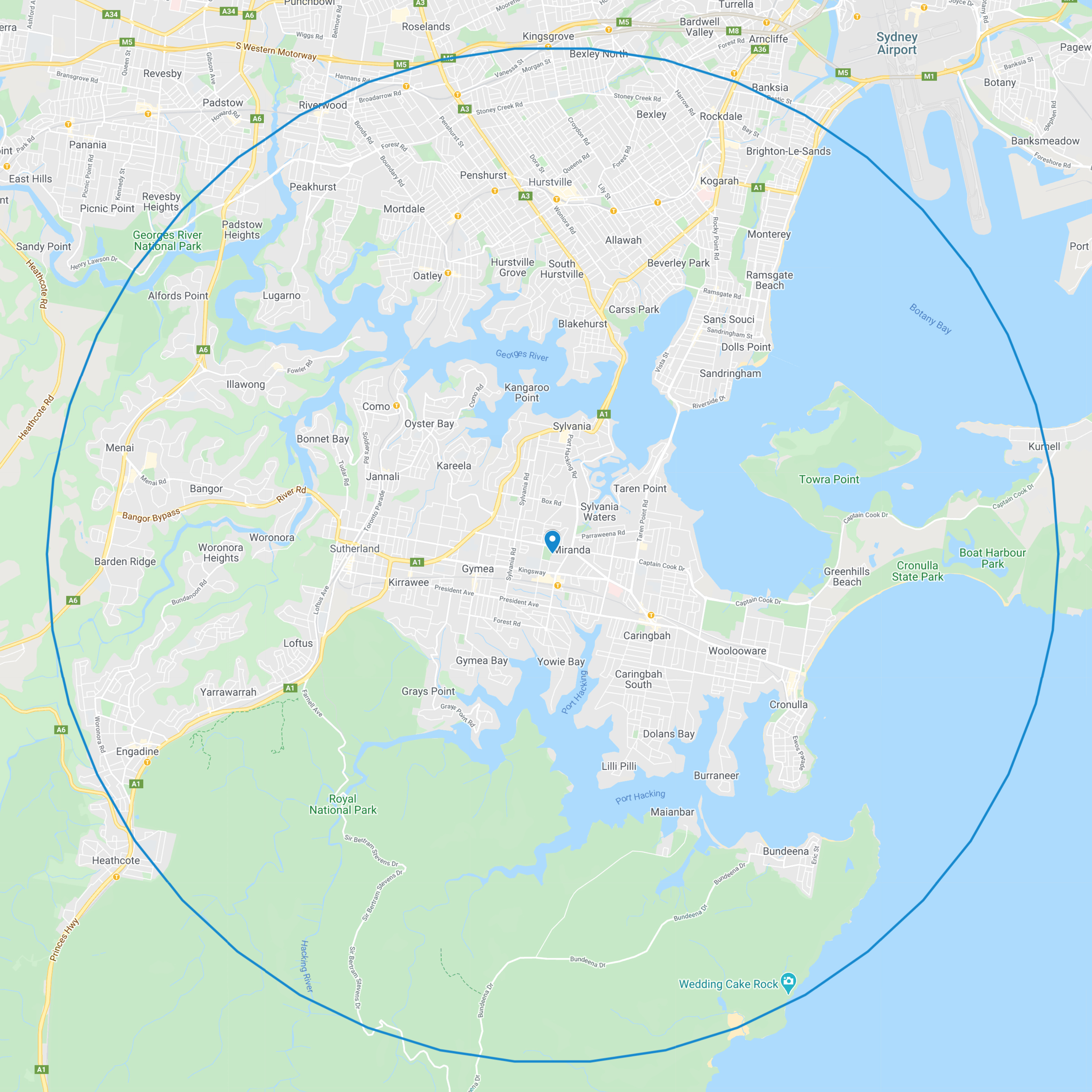 https://www.mirandarslyc.com.au/wp-content/uploads/2017/05/Miranda-RSL-Logo-3-300x81.png
0
0
Miranda RSL
https://www.mirandarslyc.com.au/wp-content/uploads/2017/05/Miranda-RSL-Logo-3-300x81.png
Miranda RSL
2020-08-26 17:16:04
2021-03-27 19:51:27
Gymnastics NSW Policy Update – New Club Boundaries